A Canadian engineer was behind the development of the Corvette C8 drive modes
Community
Sep 28, 2021
by

Michael Bettencourt
wheels.ca
As the rain poured down on my one full day to drive the Chevrolet Corvette convertible, the conditions lessened the temptation to coax out all 490 of its raging horses, or its 465 lb-ft of torque, now all emanating from a massive V8 lying roughly a foot behind the driver's right shoulder.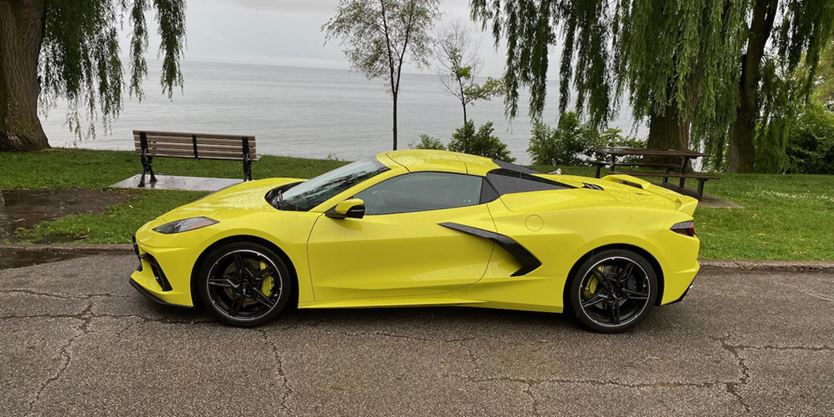 It was therefore appreciated that this beast of a low-slung sports car offered a Weather mode, accessible through a rotary knob near the shift buttons, which limited power and therefore slip to the C8's roller-like 305 millimetre wide 20-inch rear tires. I had no idea then that the software and engineering that helped me and C8 (eighth-generation Corvette) owners keep their revolutionary mid-engine Corvettes on the road in the wet was developed at GM Canada's Canadian Technical Centre (CTC) in Oshawa.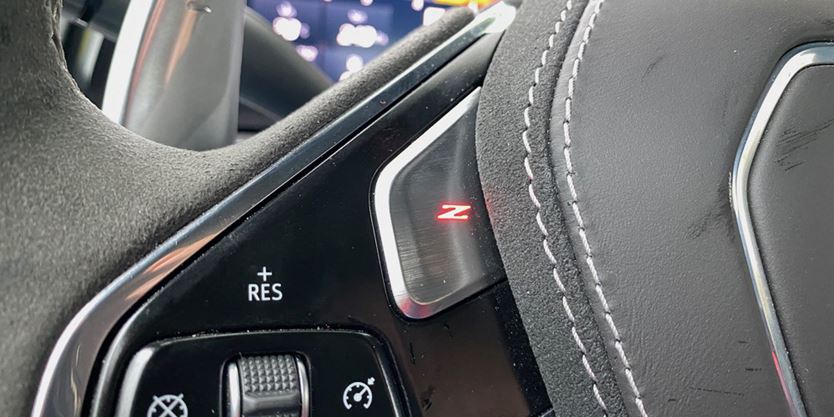 As was the C8's new 'Z' button, smack dab front and centre on the steering wheel, which will surely excite owners much more than its safety-first Weather mode.
That Z button was included as an instant gateway to high-level yet still street-focused performance. What does it do? Think of it as an instant access button to a drive mode north of Sport but just south of Track mode, instantly adjusting the powertrain, suspension, steering and exhaust quickly to near max adrenaline levels.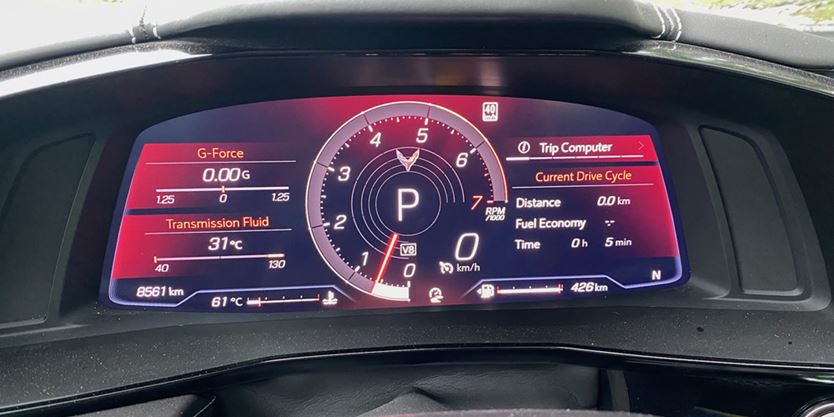 Or for folks who really want to drill down into each area, your own tweaked set of favourite performance parameters.
"We wanted to very quickly be able to move into various modes," said Adam Cameron, a vehicle dynamics manager at CTC that worked on the Corvette, and most other GM vehicles with selectable drive modes. "Also on public roads, we wanted to offer an easy access button."
The letter Z is an homage to the father of the performance Corvette, Zora Arkus-Duntov, who was hired to turn the original straight-six-powered Corvette into a more serious sports car, and created the original Z06 Corvette in 1963 – a name which still holds serious track cred in Corvette circles and option sheets.
With Canada's CTC emerging from its cocoon of mainly cold-weather testing to newly expanding software and development responsibilities, Cameron says the influence of a similar performance ethos has grown within the CTC's ranks. Back in 2018, a group of six to 12 performance enthusiasts would gather in off-hours and brainstorm how it could make GM vehicles more entertaining to drive fast – whether Corvettes or Cruzes, in whichever areas they happened to be developing.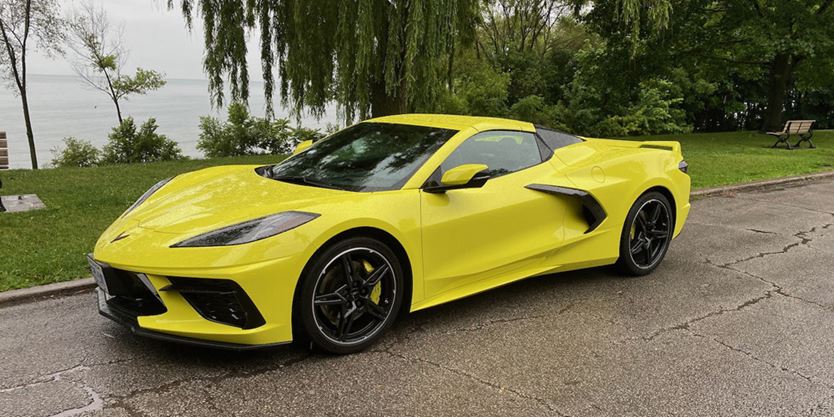 Now it's an official, GM-backed motorsports club with over 100 members, said Cameron, primarily pushing GM vehicles on autocross events that weave through orange cone mazes laid out on large open parking lots.
Granted, they haven't gathered as much over the past two years as pre-pandemic, but with the new test track that opened at CTC in the spring, he couldn't wait to run testing and events on the track, which he hopes to do this fall on weekends and off-hours, if health regulations and timing permit.
"We're constantly talking about what the car's doing, we're always talking about how that can translate into the production line," he said, with those discussions helping define how the software and hardware can also help improve the car's overall feel, as well as lap times. "As you're coming over the hill, and the back end gets light, the transmission wants to know that, the suspension wants to know that, so each system has to be able to communicate with each other."
Back in the vehicle itself, a big letter Z may bring to mind Nissan's more recent sports cars to some eyes, perhaps more so than the spiritual father to the Corvette who retired from GM in 1975. This mark of Zora seems a non-digital throwback to what has become the essence of the most modern Corvette. Yet this button was brought to life with the help of very advanced software, and enthusiast engineers that have long admired the Corvette.
"The Corvette is an icon, and as an enthusiast born in Canada, I never thought I'd be able to do this working here in the GTA," said Cameron.