Smiths Falls shoreline cleanup fights back against litter in local waterways
You'd think littering would be a thing of the past. But when you walk the shoreline at Lower Reach Park you're greeted by a variety of garbage floating in the Rideau River: water bottles, furniture, plastic bags and fast food wrappers.
A new shoreline cleanup initiative in Smiths Falls has been launched jointly by two organizations: the Rideau Roundtable and the Rideau Environmental Action League (REAL). The aim: to fight back against the waste that finds its way into local waterways.
As part of Waste Reduction Week (Oct. 19-25), people paddled out to pick up garbage from the waterways in a voyageur canoe.
Matia Sinclair, 14, came with her family to participate in the local action on Saturday, Oct. 24.
Sinclair, who believes it's important to care for the environment and take action, has been to three climate marches: one in Smiths Falls, another in Ottawa and the Montreal Climate March in 2019 — the largest protest in Quebec's history.
"It's my future," she said. "I have to deal with a world that's changing."
Jake Wilson, the Rideau Roundtable's Voyageur canoe co-ordinator, said he's noticed a lot of garbage collects on the shoreline near the roadway by Old Slys Lock caused by people throwing trash out of their cars. He's also found trash building up in the dead aquatic plants in the Rideau River.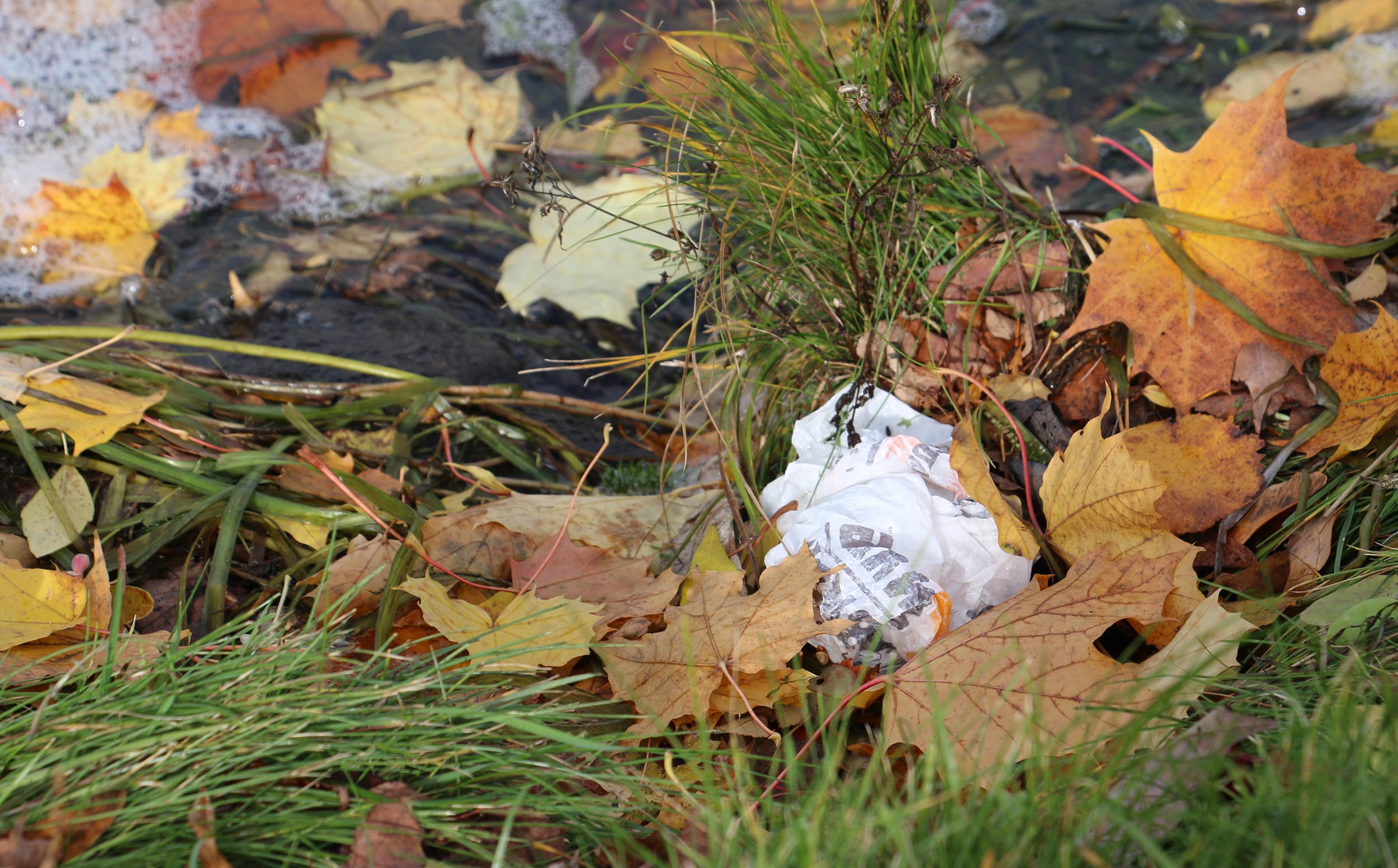 Garbage that gets into the waterway is not only damaging to the local environment, but it also contributes to the growing problem of plastic pollution in our oceans. According to the Canadian government, more than eight million tons of plastic flows into the ocean every year — that's like dumping one garbage truck full of plastic into the ocean every minute.
When plastics start to breakdown, they turn into tiny particles that become difficult or impossible to clean up. These microplastics are of particular concern.
"That causes a big issue for the local ecosystem," said Wilson.
Some plastics are thought to stay in the environment for up to 1,000 years. Animals can get tangled and trapped in garbage or try to eat it, which can be deadly. Microplastics — small bits of plastic less than five millimetres in size — can be consumed by small organisms and work their way up the food chain.
While cleaning up garbage in the local area recently, Willson collected six full garbage bags of trash from the water.
"It's really quite amazing how much garbage there is," he said.
While cleaning up between Old Slys and Edmonds Lock, Wilson found a float in the water that had small particles all over it which were releasing into the water. He removed it.
"A lot of those (small plastic particles) would have ended up in the ocean," he said.
Garbage that ends up in the Rideau River locally can make their way out into the Atlantic Ocean — illustrating that littering in Smiths Falls can have a far-reaching impact beyond our local area.
This weekend marked the first public action but Peter Au, president of the Rideau Roundtable and founding member of REAL, said littering is something we can all help — and take action to stop.
"It starts with education," he said.
Au said there is the potential for more events like this next spring and summer. If people are interested in participating in a cleanup, email: info@realaction.ca.
STORY BEHIND THE STORY: Litter in the local environment negatively impacts our ecosystem and the broader global environment. The Record News wanted to find out bad the issue is and how locals are taking action to fight back against the damage garbage found in the local environment causes.