"I don't know what happened to her," Tankoua said. "I miss her very much."
After stays in Montreal and Toronto, she ended up in Hamilton in June. When a roommate found out she was gay, she made her move out.
Tankoua lived on the streets from October to January — she won't give details, but says life on Hamilton's streets was very tough. Her language barrier made attempts to ask for help on the street an awkward and often unsuccessful effort.
In Cameroon, she'd just finished her master's in geophysics. A native French speaker, she's taking a course to improve her English and hopes to go back to school to become a teacher.
She now has access to some government money, and though it isn't much, she says the bigger problem is her limited rights to medical attention.
"My back, my eyes, my nerves, they are bad — I was beaten a lot."
She hopes the government takes the time to make services more accessible to newcomers.
When asked if she likes Canada, she smiles and says, "I'm safe here."
John Luchini, 54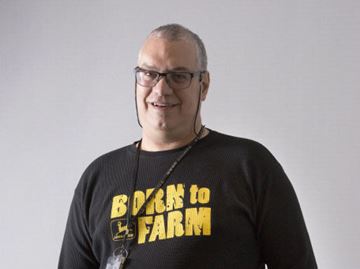 John Luchini. Photo by Cathie Coward, The Hamilton Spectator
Luchini was one semester away from becoming a chartered accountant when he had a meltdown. He dropped out of school, lost most of his friends, distanced himself from family and turned to alcohol.
"I would spend so much money on beer and cigarettes, I would have no money for food."
As an angry young man, he spent a decade on the streets, battling a cycle of addiction, mental illness and poverty.
"I would wake up in a city not knowing how I got there."
Diagnosed with schizophrenia, he spent a lot of time in mental health institutions, but they seemed to never work for him. "I never felt compassion, I felt like a number."
When John tried to drink himself to death after losing a job, he called the suicide hotline, whose call-taker suggested Alcoholics Anonymous. He gave it a try, and never looked back.
He is now 18 years sober, married and is working full-time at the Good Shepherd
Without friends and family, Luchini didn't realize how lonely he was.
"I was loved back to health."
He now has the support of his 12-step program, his church and his wife.
Formerly resistant to medical treatment, he now gratefully accepts his medicine. But Luchini wishes there was more attention paid to opening avenues for spirituality, community and connection in the world of mental health.
Alana Baltzer, 27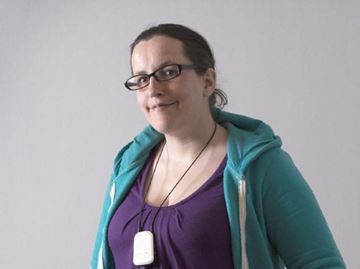 Alana Baltzer. Photo by Cathie Coward, The Hamilton Spectator
When Baltzer was a child, she drank cough syrup because there was no food to be found at home. She left for school, where she collapsed.
"They gave me food, cereal and called CAS (Children's Aid Society)."
Baltzer has lived in poverty her entire life. She was held back in school a few years and has a laundry list of disabilities including scoliosis, Type 2 bipolar disorder and anxiety.
She has her high school diploma and a community service worker diploma from college.
That's in large part due to the support offered by her high school and college educators, who acted more like support workers, she says.
But Baltzer is still unemployed. She is hoping to upgrade her education at Mohawk College, but needs funds to do so.
To make ends meet, she was suckered into payday loans and now pays $250 of her $691 monthly disability cheque to service that debt, she says.
That leaves her with tough choices for food, rent and even laundry. Saving for education is a difficult proposition at this point.
"It's a struggle just to get through the day, but I like challenges."
Suzanne Branton, 49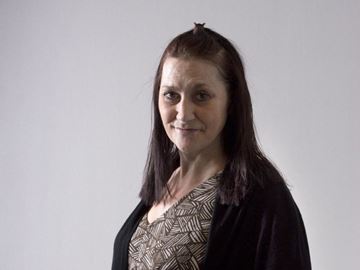 Suzanne Branton. Photo by Cathie Coward, The Hamilton Spectator
A few years ago, Branton was in a car accident. She was headed to St. Catharines on the QEW as a passenger in her friend's car.
Her friend, who had been drinking the night before, swerved and flipped the car. She hasn't worked since.
Branton, who also suffers from arthritis, has undergone multiple hip surgeries and an operation to her right arm in the past 10 months.
She is in constant pain, can't stand up straight and is trying to slowly wean herself off painkillers.
The car accident wasn't the only contributing factor to her poverty. A divorce, a death in the family and her kids growing up and leaving all factored in.
"That was pretty hard on the family."
She now lives at the YWCA. She says the rooms are nice, but hopes to move out soon.
But her $1,200-a-month disability cheque isn't enough with the rising costs in Hamilton, she says.
After rent, there won't be much left for the AutoCAD drafting courses she hopes to take.
"I'd like to be able to run around like I used to, but I just try and be positive."
905-526-3408